Musical creation is always most revealing about the society and period in which it appears. What do we actually know about creation between 1914 and 1918? How aware are we of the works penned by composers who were drafted and, at times, became casualties in the conflict, as well as those written at the same time away from the front? What was the impact of the War on their inspiration? Published by Hortus Editions, the collection Musicians and the Great War attempts to provide answers to these questions via thirty records to be released from now through 2019. Endorsed by the Centenary Mission, the first ten volumes brought out in 2014 make up a wide-ranging, coherent ensemble from our artistic heritage: 150 works never before brought together, of rare musical and emotional stature, written by 90 composers of 12 different nationalities. They bring to light the intensity of creation during this period, its significance for our cultural and musical tradition, the metamorphosis of an entire world on the wane into a new one coming to the fore. This representative panorama of musical creation in the nations implicated in the conflict places side-by-side well-known composers who for age or health reasons remained behind the lines and those, for the most part unrecorded, of composers forgotten today, mobilized and alas in some cases wounded or killed. All deserve an attentive hearing, not only for their musical quality but also for their incomparable emotional value.
La création musicale est toujours révélatrice de la société et de l'époque qui l'ont vue naître. Que savons-nous réellement de la création entre 1914 et 1918 ? Que connaissons-nous du répertoire dont les auteurs tombés au combat n'ont pas eu le temps d'asseoir leur notoriété ? Comment se placent les œuvres de ceux aujourd'hui considérés comme des maîtres dans l'ensemble de cette production ? Quelle a été l'emprise du conflit sur l'inspiration des compositeurs ? Quel était le contexte musical avant cette grande tourmente ? Qu'en est-il des hommages musicaux écrits dans l'immédiat après-guerre ?...
C'est à ces nombreuses questions que la collection Les Musiciens et la Grande Guerre tente d'apporter une réponse.
Au-delà d'un intérêt musical ou historique, la collection Les Musiciens et la Grande Guerre a pour ambition de constituer une base patrimoniale cohérente offrant un panorama de la création musicale des nations impliquées dans le conflit.
Des compositeurs reconnus (comme Ravel ou Hindemith) aux plus « confidentiels » (Boulnois, Casella, Migot), des morts au combat (Farrar, R. Vierne, Devaere) à ceux qui ont dû rester éloignés du front (Debussy, Reger, Nadia et Lili Boulanger) en passant par les blessés (Caplet, Labey, Delvincourt), la liste est longue. Il étaient Français (Magnard, Hahn, de La Presle, Koechlin), Belges (Antoine, Jongen), Allemands (Stefan) et Autrichiens (Schulhoff, Korngold), Anglais (Butterworth, Vaughan Williams), Américains, Australiens ou Italiens... Tous à leur manière, ont nourri cette immense fresque musicale.
Cette collection est proposée libre de droit aux institutions publiques nationales et internationales intéressées par cette commémoration.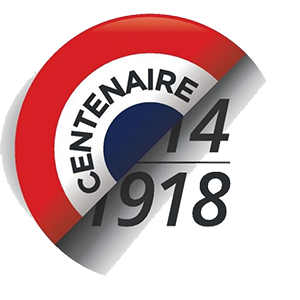 | | | | |
| --- | --- | --- | --- |
| Aboulker, Isabelle | (1938-) | 1 CD | |
| Andriessen, Hendrik | (1892-1981) | 1 CD | |
| Anonyme | (-) | 4 CDs | |
| Anonyme | (-) | 3 CDs | |
| Antoine, Georges | (1892-1918) | 3 CDs | |
| Arnaud, Albert | (-) | 1 CD | |
| Bénech & Desmoulins | (-) | 1 CD | |
| Baines, William | (1899-1922) | 1 CD | |
| Becker, René Louis | (1882-1956) | 1 CD | |
| Binyon, Robert Laurence | (1869-1943) | 1 CD | |
| Bouchot, Vincent | (1966-) | 1 CD | |
| Boulanger, Lili | (1893-1918) | 4 CDs | |
| Boulanger, Nadia | (1887-1979) | 4 CDs | |
| Boulnois, Joseph | (1884-1918) | 3 CDs | |
| Bousquet, Louis | (-) | 1 CD | |
| Boyer, Lucien | (-) | 1 CD | |
| Brahms, Johannes | (1833-1897) | 1 CD | |
| Braunfels, Walter | (1882-1954) | 2 CDs | |
| Brewer, Alfred Herbert | (1865-1928) | 2 CDs | |
| Bridge, Franck | (1879-1949) | 3 CDs | |
| Brillouin, Jacques | (1892-1971) | 1 CD | |
| Britten, Benjamin | (1913-1976) | 1 CD | |
| Bruant, Aristide | (-) | 2 CDs | |
| Bruneau, Alfred | (1857-1934) | 1 CD | |
| Bunk, Gerard | (1888-1958) | 1 CD | |
| Busoni, Ferrucio | (1866-1924) | 1 CD | |
| Butterworth, George | (1885-1916) | 2 CDs | |
| Caplet, André | (1878-1925) | 3 CDs | |
| Carpenter, John Alden | (1876-1951) | 1 CD | |
| Casella, Alfredo | (1883-1947) | 2 CDs | |
| Chaminade, Cécile | (1857-1944) | 1 CD | |
| Choveaux, Françoise | (1953-) | 1 CD | |
| Cras, Jean | (1879-1932) | 2 CDs | |
| Dale, Benjamin | (1885-1943) | 1 CD | |
| Debussy, Claude | (1862-1918) | 5 CDs | |
| Devaere, André | (1890-1914) | 2 CDs | |
| Dupré, Marcel | (1886-1971) | 2 CDs | |
| Durey, Louis | (1888-1979) | 1 CD | |
| Durosoir, Lucien | (1878-1955) | 2 CDs | |
| Eisler, Hanns | (1898-1962) | 1 CD | |
| ELGAR, Sir Edward | (1857-1934) | 1 CD | |
| Enesco, Georges | (1881-1955) | 1 CD | |
| Février, Henry | (1875-1957) | 4 CDs | |
| Fährmann, Hans | (1860-1940) | 1 CD | |
| Fairchild, Blair | (1877-1933) | 1 CD | |
| Farrar, Ernest | (1885-1918) | 2 CDs | |
| Fauré, Gabriel | (1845-1924) | 4 CDs | |
| Foerster, Josef Bohuslav | (1859-1951) | 1 CD | |
| Gaubert, Philippe | (1879-1941) | 3 CDs | |
| Gaul, Harvey B. | (1881-1945) | 1 CD | |
| Gerhardt, Paul | (1867-1946) | 1 CD | |
| Granados, Enrique | (1867-1916) | 1 CD | |
| Gurney, Ivor | (1890-1937) | 3 CDs | |
| Haendel, Georg Friedrich | (1685-1759) | 1 CD | |
| Hahn, Reynaldo | (1874-1947) | 4 CDs | |
| Halphen, Fernand | (1872-1917) | 4 CDs | |
| Hersant, Philippe | (1948-) | 1 CD | |
| Hindemith, Paul | (1895-1963) | 6 CDs | |
| Honneger, Arthur | (1892-1955) | 1 CD | |
| Howells, Herbert | (1892-1983) | 1 CD | |
| Huré, Jean | (1877-1930) | 1 CD | |
| Ibert, Jacques | (1890-1962) | 6 CDs | |
| Ives, Charles | (1874-1954) | 1 CD | |
| Jürgens | (1888-1915) | 1 CD | |
| Jongen, Joseph | (1873-1953) | 3 CDs | |
| | | | |
| --- | --- | --- | --- |
| Karg-Elert, Siegfried | (1877-1933) | 1 CD | |
| Kastalsky, Alexandre | (1856-1926) | 2 CDs | |
| Kelly, Frederick Septimus | (1881-1916) | 5 CDs | |
| Koechlin, Charles | (1867-1950) | 2 CDs | |
| Korngold, Erich Wolfgang | (1897-1957) | 2 CDs | |
| Kriéger, Georges | (1885-1914) | 1 CD | |
| Kunc, Aymé | (1877-1958) | 1 CD | |
| La Presle, Jacques (de) | (1888-1969) | 9 CDs | |
| Ladmirault, Paul | (1877-1944) | 1 CD | |
| Laurie, William | (1881-1916) | 1 CD | |
| Lehár, Franz | (1870-1948) | 2 CDs | |
| Leoncavallo, Ruggero | (1857-1919) | 1 CD | |
| Lize, Jean (de) | (-1965) | 2 CDs | |
| Long, J.P. | (-) | 1 CD | |
| Magnard, Albéric | (1868-1914) | 1 CD | |
| Manson, Willie Braithwaite | (1896-1916) | 1 CD | |
| Marinier, Paul | (-) | 1 CD | |
| Martinů, Bohuslav | (1890-1959) | 1 CD | |
| Messager, André | (1853-1929) | 1 CD | |
| Migot, Georges | (1891-1976) | 2 CDs | |
| Milhaud, Darius | (1892-1972) | 2 CDs | |
| Moulaert, Raymond | (1875-1962) | 1 CD | |
| Parry, Charles Hubert | (1848-1918) | 1 CD | |
| Pfitzner, Hans | (1869-1949) | 2 CDs | |
| Pierné, Gabriel | (1863-1937) | 2 CDs | |
| Pillois, Jacques | (1877-1935) | 3 CDs | |
| Prokofiev, Sergueï | (1891-1953) | 1 CD | |
| Puccini, Giacomo | (1858-1924) | 2 CDs | |
| Quef, Charles | (1873-1931) | 1 CD | |
| Ravel, Maurice | (1875-1937) | 3 CDs | |
| Reger, Max | (1873-1916) | 1 CD | |
| Renié, Henriette | (1875-1956) | 1 CD | |
| Roger-Ducasse, Jean | (1873-1954) | 1 CD | |
| Ropartz, Joseph-Guy | (1864-1955) | 2 CDs | |
| Roussel, Albert | (1869-1937) | 3 CDs | |
| Séverac, Déodat (de) | (1872-1924) | 2 CDs | |
| Séverac, Déodat de | (1872-1924) | 1 CD | |
| Séverac, Déodat de | (1872-1921) | 1 CD | |
| Sablon, Adhémar | (-) | 1 CD | |
| Schmitt, Florent | (1870-1958) | 2 CDs | |
| Schreker, Franz | (1878-1934) | 1 CD | |
| Schulhoff, Erwin | (1894-1942) | 3 CDs | |
| Scotto, Vincent | (1874-1952) | 2 CDs | |
| Sigwart, Botho | (1884-1915) | 1 CD | |
| Spahn, Adolf | (-) | 1 CD | |
| Stephan, Rudi | (1887-1915) | 4 CDs | |
| Sterny | (-) | 2 CDs | |
| Strauss, Richard | (1864-1949) | 1 CD | |
| Stravinsky, Igor | (1882-1971) | 2 CDs | |
| Toch, Ernst | (1887-1964) | 1 CD | |
| Tournier, Marcel | (1879-1951) | 1 CD | |
| Vaughan Williams, Ralph | (1872-1956) | 1 CD | |
| Vellones, Pierre | (1889-1939) | 2 CDs | |
| VIERNE, Louis | (1870-1937) | 3 CDs | |
| Vierne, René | (1878-1918) | 3 CDs | |
| Villiers Stanford, Charles | (1852-1924) | 1 CD | |
| Warren, Francis Purcell | (1895-1916) | 1 CD | |
| Webern, Anton | (-) | 1 CD | |
| Weingartner, Felix | (1863-1942) | 2 CDs | |
| Weston, Robert Patrick | (-) | 1 CD | |
| Widor, Charles-Marie | (1844-1937) | 1 CD | |
| Wilkinson, George | (-) | 1 CD | |
| Willan, Healey | (1880-1968) | 1 CD | |
| Wood, Haydn | (1882-1959) | 1 CD | |
Maud Lovett : Violon
Richard Mailänder : Chef de choeur
Nicolas Mallarte : Piano
Françoise Masset : Soprano
Marc Mauillon : Baryton
Paul Mayes : Alto
Fionnuala McCarthy : Soprano
Ryan Meehan : Violon
Flore Merlin : Piano
Marie-France Messager : Chef de choeur | Piano
Florence Mestais : Récitante
Alain Meunier : Violoncelle
Thomas Monnet : Orgue
Luca Montebugnoli : Piano
Daniel Muringer : Chant | Concertina | Mandole
Jeffrey Myers : Violon
David Novak : Accordéon
David Novak : Accordéon
Didier Oliver : Boha landaise | Brametopin et mirliton | Brametopin, mirliton | Chant | Chant, harmonica | Chant, mandoline | Mandoline | Tricanetos (claquettes de bois) | Violon
Orchestre de la Musique de la Police Nationale
Orchestre national de Lille
Orchestre Philharmonique de Radio France
Orchestre Symphonique de l'Opéra de Toulon : Orchestre
Emmanuel Pélaprat : Harmonium
Emmanuel Pariselle : Accordéon diatonique | Chant | Chant, accordéon | Concertina | Concertina et mirliton | Concertina et voix | Concertina, mirliton | Flageolet
Nadine Pierre : Violoncelle
Vincent Planès : Piano
Paul Polivnick
Pierre Pouillaude : Flûte
Quatuor Calidore
Tristan Raës : Piano
Joanna Rezler : Violon
Claude Ribouillault : Bùmbass | Chant | Chant et mirliton | Chant et violon | Chant, gratte-ferraille | Chant, mirliton | Chant, violon | Flageolet | Guitare | Mandoline | Mih istrienne | Percussions et voix | Violon | Violon bidon
Pascal Rophé
Vincent Roth : Alto
Alexeï Roudnevsky : Chef de choeur
Sonia Sempéré : Soprano
Nicolas Stavy : Piano
Bernard Subert : Clarinette et voix
Guillaume Sutre : Violon
Thomas Tacquet : Direction
Taurida International Symphony Orchestra
The Flowers of War : Cordes | Quatuor à cordes
Robert Thebaut : Guitare, violon et voix
Karola Theill : Piano
Yann Toussaint : Baryton
Frédérique Troivaux : Piano
Steven Vanhauwaert : Piano
Luc Weis : Chant
Michael Wright : Chant, guimbarde | Guimbarde
Ekaterina Yassinskaia : Soprano