Les Musiciens et la Grande Guerre vol. 5
La naissance d'un nouveau monde
Schulhoff • Bridge • Granados • Boulnois • La Presle
The cello was a very fashionable instrument at the beginning of the 20th century and composers during the Great War adopted it to express their sentiments: highly intimate, sometimes lighter (de la Presle, Granados), often passionate but also marked with disillusionment, suffering and, especially, profound nostalgia. These changing impressions led them to connect with a lost past, a reassuring tradition (Boulnois, Schulhoff), but also to foresee a rich new musical world of stun¬ning diversity (Bridge).
Thomas Duran, violoncelle
Nicolas Mallarte, piano

HORTUS 705
T.T. 80'50
1 CD
DDD
© 2014
<!-AFFICHAGE PRIX / PROMO->
15,00 €

<!-FIN AFFICHAGE PRIX / PROMO->
Downloadable on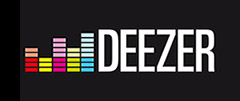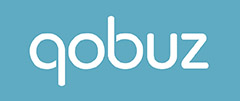 In the same series
HORTUS 728
L'homme qui tituba...
Aboulker - Choveau...
HORTUS 736
Sous la pluie de f...
Philippe Hersant -...
By the same composer