Franz Liszt

monumental symphonic poem, this world premiere of the oratorio Christus in its solo piano version
retraces the life of Christ via eight episodes. In each of these musical frescoes Liszt runs through the
entire history of music, from peaceful Gregorian chant, through radiant Romantic virtuosity to highly
avant-garde expressionism, opening a door onto the entire 20th century.
The very gentle Introduction uses limpid counterpoint to develop the plain chant of the introit Rorate
Coeli. The nativity (Pastorale) is depicted with quasi naïve charm in the gypsy mode. Gradually joy
increases and climaxes (The Three Kings — March) witt transcendental, sumptuous virtuosity.
Generous, potent Schubertian sonorities (Tu es Petrus) mesh with a quasi amoroso melody, while
there ensues one of the most impressive Lisztian storms (The Miracle). Christ's anguished final hours
(Tristis es anima mea) are sublimated by a subtle but very touching harmonisation (O Filii et Filiæ)
of a 12th-century verse from the Abbey of St. Martial in Limoges (France).
Nicolas Horvath, piano

HORTUS 100
T.T. 70'15
1 CD
DDD
© 2012
<!-AFFICHAGE PRIX / PROMO->
15,00 €

<!-FIN AFFICHAGE PRIX / PROMO->
Downloadable on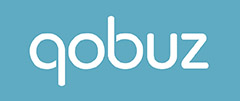 By the same composer
HORTUS 088
Franz Liszt Lectur...
Liszt d'inspiratio...