Johann Hermann Schein

J.H. Schein, until his death cantor in Saint Thomas' church in Leipzig, was influenced by Italy, and in particular by the madrigal, at the beginning of the German baroque period.
Together with his friends Scheidt and Schütz, he is one of the three S's of German music. These seventeen motets from Fontana d'Israel complete the first Sagittarius disk dedicated to Schein (Hortus075).
With these two disks, Michel Laplénie invites you to discover in its entirety a seminal work of 17th century Germany sacred music, to date very seldom
recorded.

Sagittarius
Michel Laplénie, direction

HORTUS 090
T.T. 60'53
1 CD
DDD
© 2012
<!-AFFICHAGE PRIX / PROMO->
15,00 €

<!-FIN AFFICHAGE PRIX / PROMO->
Downloadable on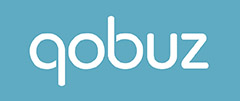 By the same composer