Mussorgsky, Glinka, Balakirev, Tchaikovsky, Stravinsky
Dumka is the equivalent of reverie or dreaming'. Of all Tchaikovsky's piano works, Dumka bears the strongest imprint of Russian folklore. With his own dumka, Kotaro Fukuma invites us to follow him in a splendid promenade.
Kotaro Fukuma, piano

HORTUS 115
T.T. 68'07
1 CD
DDD
© 2014
<!-AFFICHAGE PRIX / PROMO->
15,00 €
Because of the sanitary situation in the entire world, we are suspending the shipment until further notice. Our references are all available on the streaming and download platforms. Take care of yourselves, and may music accompany you all.
<!-FIN AFFICHAGE PRIX / PROMO->
Downloadable on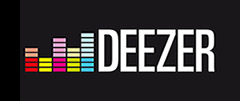 By the same composer