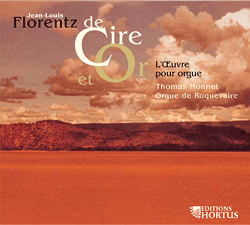 Jean-Louis Florentz, l'œuvre pour orgue

Musician of the imagination, Jean-Louis Florentz has opened new horizons through a blend of Africa, the Middle East and French tradition.
Via the 'wax and gold' metaphor he provides a glimpse into a hidden message, that of a deep, personal faith, to which bear witness the four works brought together in this first complete recording of his organ music.
Thomas Monnet, orgue

HORTUS 114
T.T. 86'20
1 CD
DDD
© 2014
<!-AFFICHAGE PRIX / PROMO->
15,00 €
Because of the sanitary situation in the entire world, we are suspending the shipment until further notice. Our references are all available on the streaming and download platforms. Take care of yourselves, and may music accompany you all.
<!-FIN AFFICHAGE PRIX / PROMO->
Downloadable on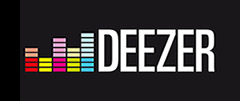 Grand orgue de l'Eglise Saint-Vincent de Roquevaire

Detailed program
HORTUS 114 | CD DDD ℗ Hortus 2014 | T.T. 86'20
Jean-Louis Florentz (1947-2004)
Laudes op. 5
1.
Dis-moi ton nom...
6'00
2.
Prière pour délier les charmes
2'38
3.
Harpe de Marie
4'48
4.
Chant des fleurs
2'59
5.
Pleurs de la Vierge
2'39
6.
Rempart de la Croix
5'36
7.
...Seigneur des lumières
8'05
L'Enfant noir op. 17
8.
Prélude
9'36
9.
Debout sur le Soleil op. 8
26'56
10.
La Croix du Sud op. 15
17'01