Claude Debussy

The Chinese character 'Ko' in Kotaro suggests 'light on water' and inspired Kotaro Fukuma to develop a project close to his heart, 'Shimmering Water'. Many composers have been similarly attracted by this image, first amongst them Debussy. Kotaro Fukuma's superb interpretion of these water-inspired pieces by Debussy directly reflects his own self-image.
Kotaro Fukuma, piano

HORTUS 113
T.T. 70'49
1 CD
DDD
© 2013
<!-AFFICHAGE PRIX / PROMO->
15,00 €
Because of the sanitary situation in the entire world, we are suspending the shipment until further notice. Our references are all available on the streaming and download platforms. Take care of yourselves, and may music accompany you all.
<!-FIN AFFICHAGE PRIX / PROMO->
Downloadable on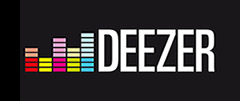 By the same composer